Radical- Complete Antioxidant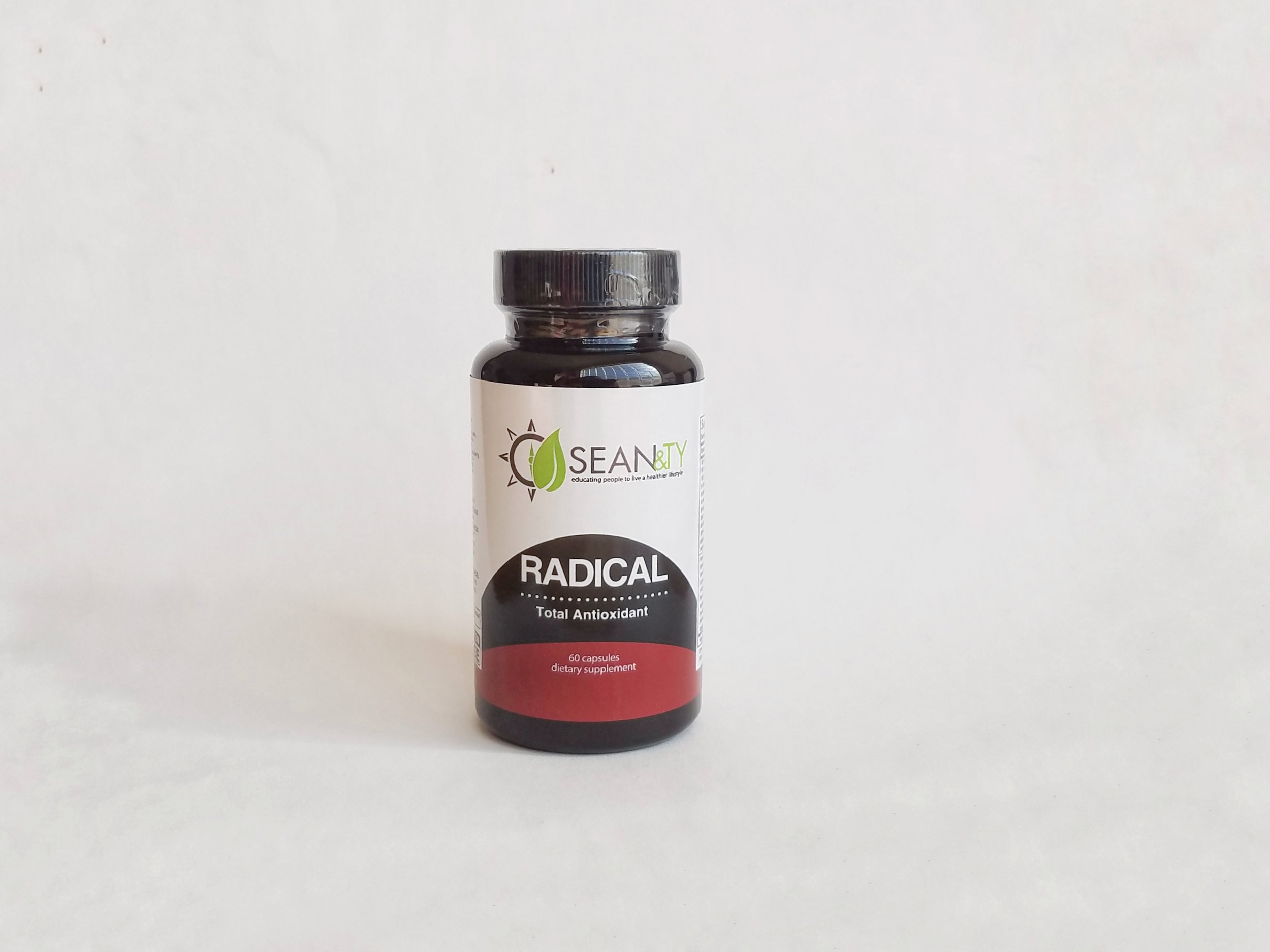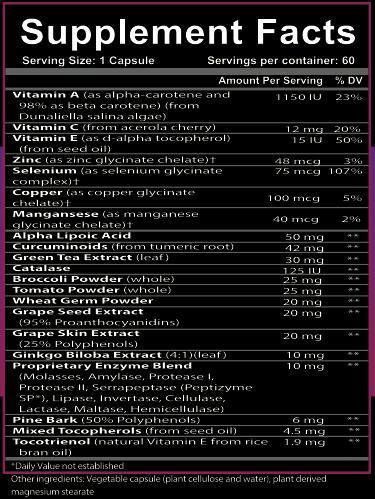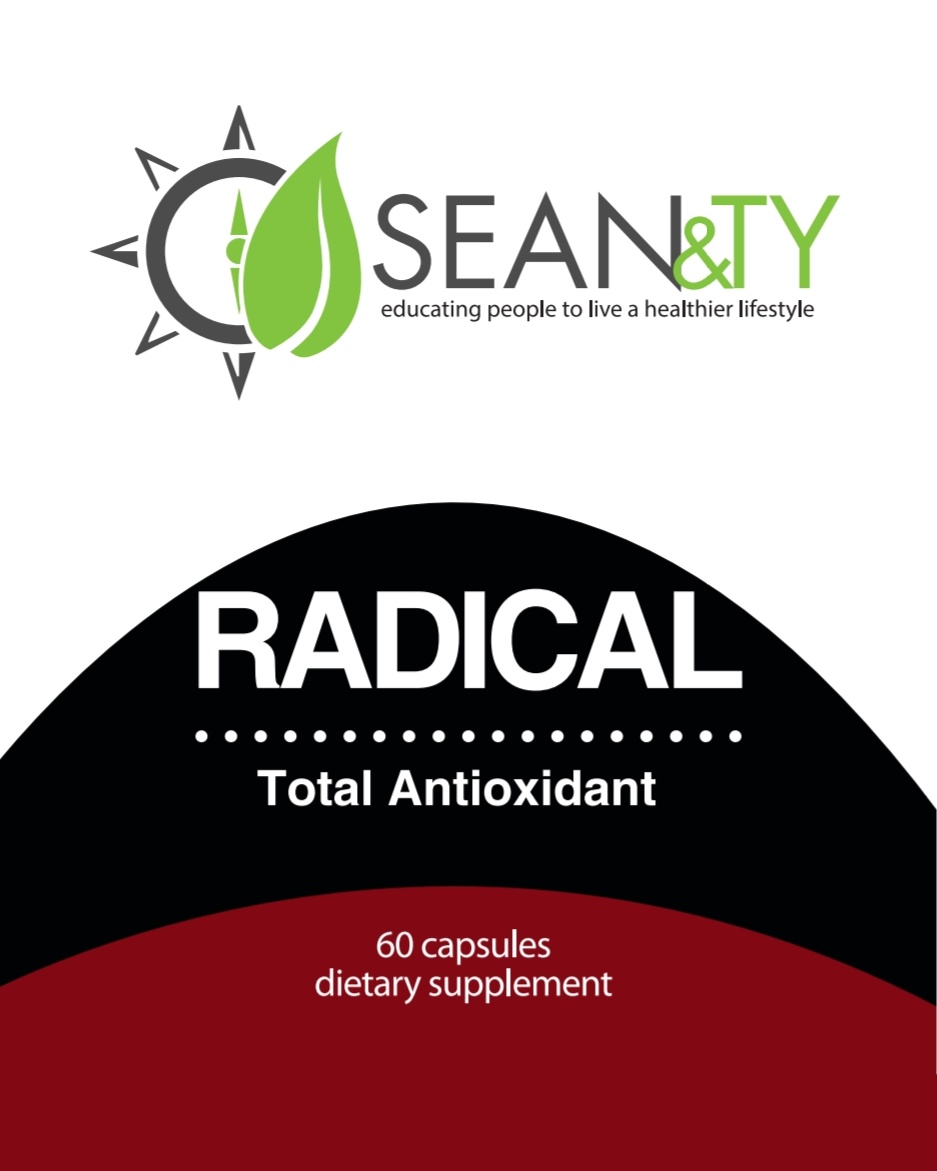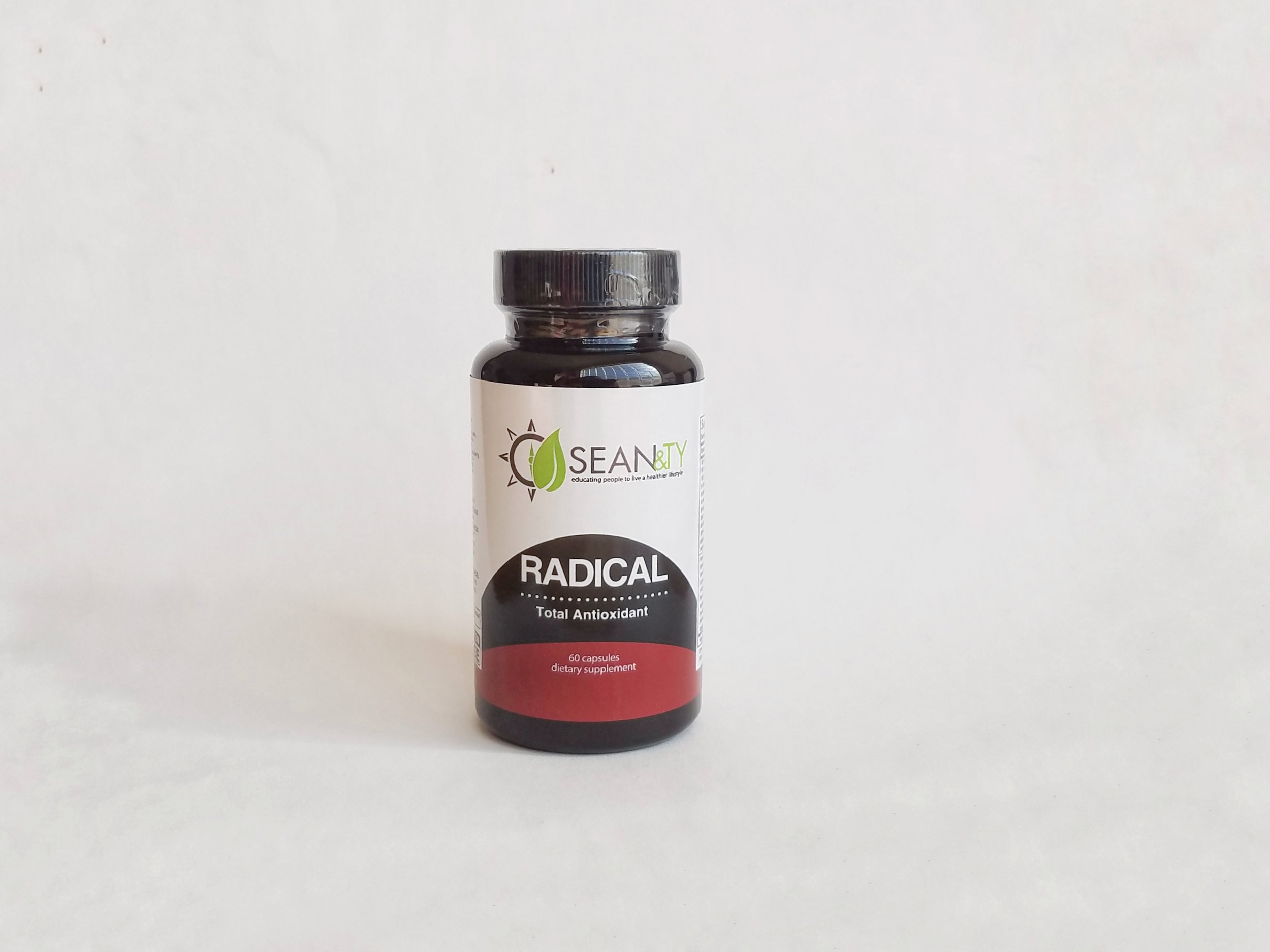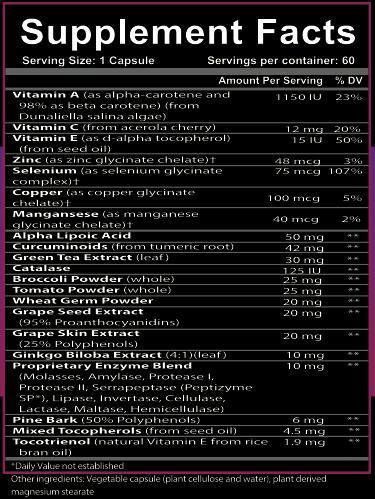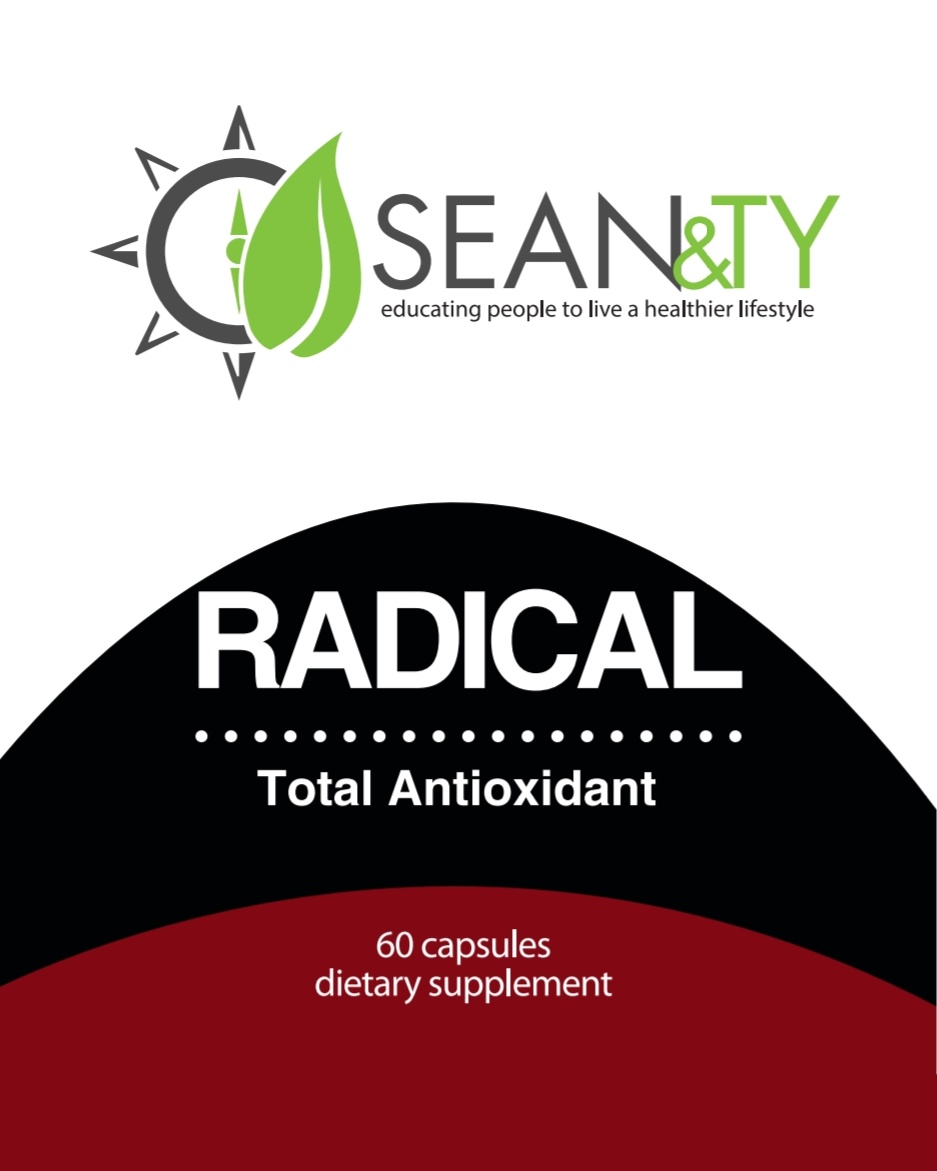 Radical- Complete Antioxidant
Radical contains antioxidants (vitamins A, C and E) in a combination of minerals and nutrients.

Per serving, Radical's key ingredients include:
1150 IU of vitamin A (as alpha-carotene and beta-carotene from Dunaliella salina algae) 12 mg of vitamin C from Acerola cherry

15 IU of vitamin E from seed oil

75 mcg Selenium as Albion's selenium amino acid complex

Nutrient blend of alpha lipoic acid, curcuminoids (from turmeric root), green tea extract (leaf), catalase, tocotrienol from rice bran oil, broccoli powder, tomato powder, wheat germ powder, grape seed extract (95% proanthocyanidins), grape skin extract (25% polyphenols), Ginkgo biloba extract, mixed tocopherols, pine bark extract (50% polyphenols)

Radical also includes a vegetarian enzyme blend of amylase, protease I, protease II, serrapeptidase (Peptizyme SP), lipase, invertase, cellulase, lactase, maltase and hemicellulase.

Direction of Use: As a dietary supplement, take 1 capsule twice daily or as directed by a healthcare professional.