Queen - For women B vitamins & herbs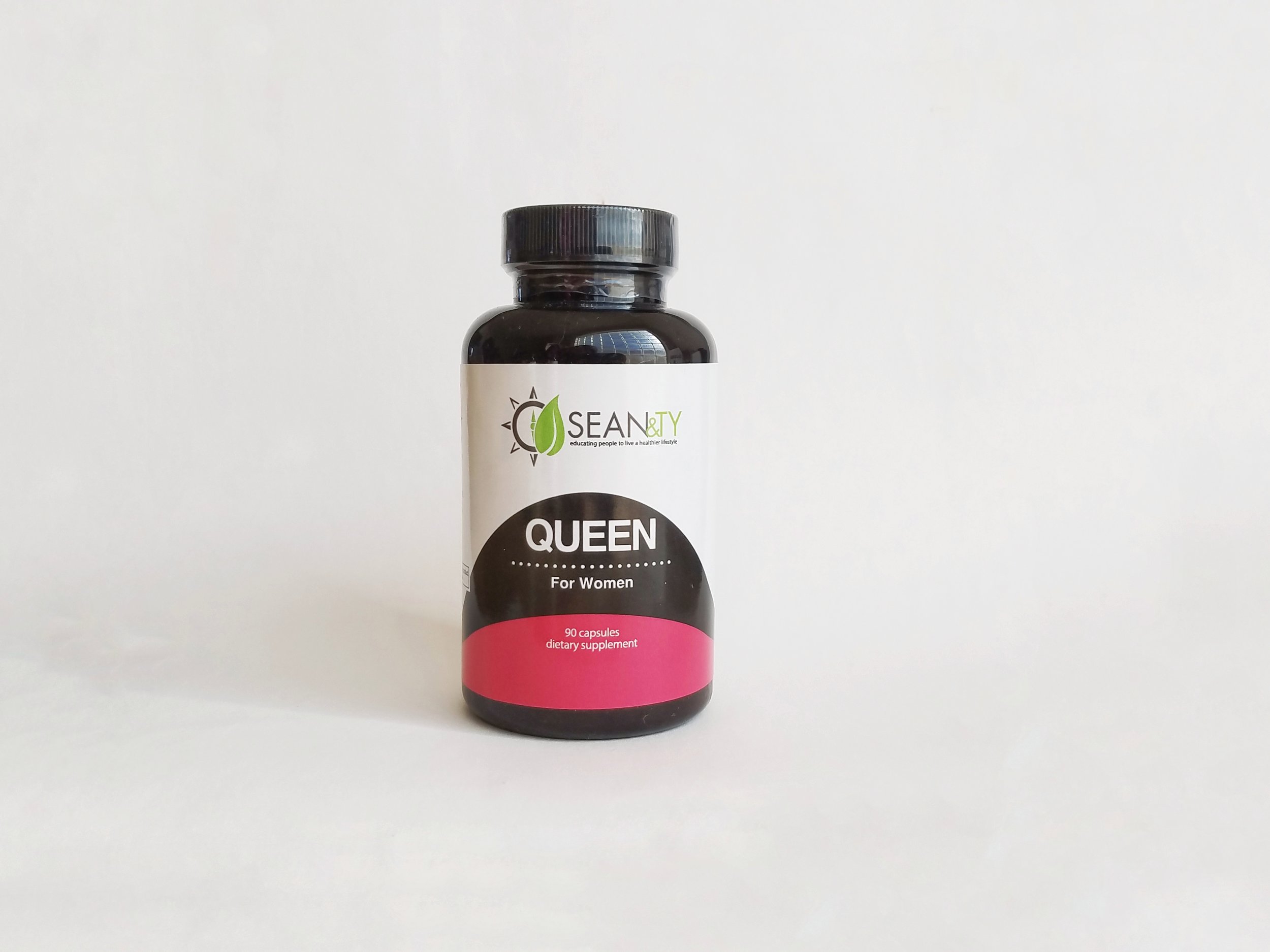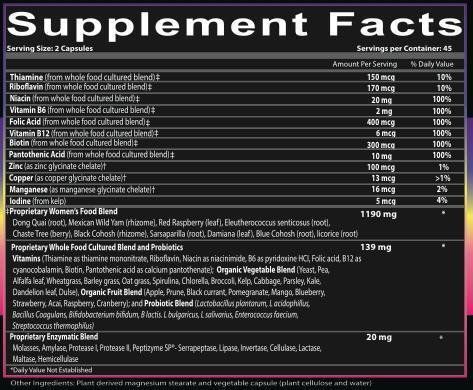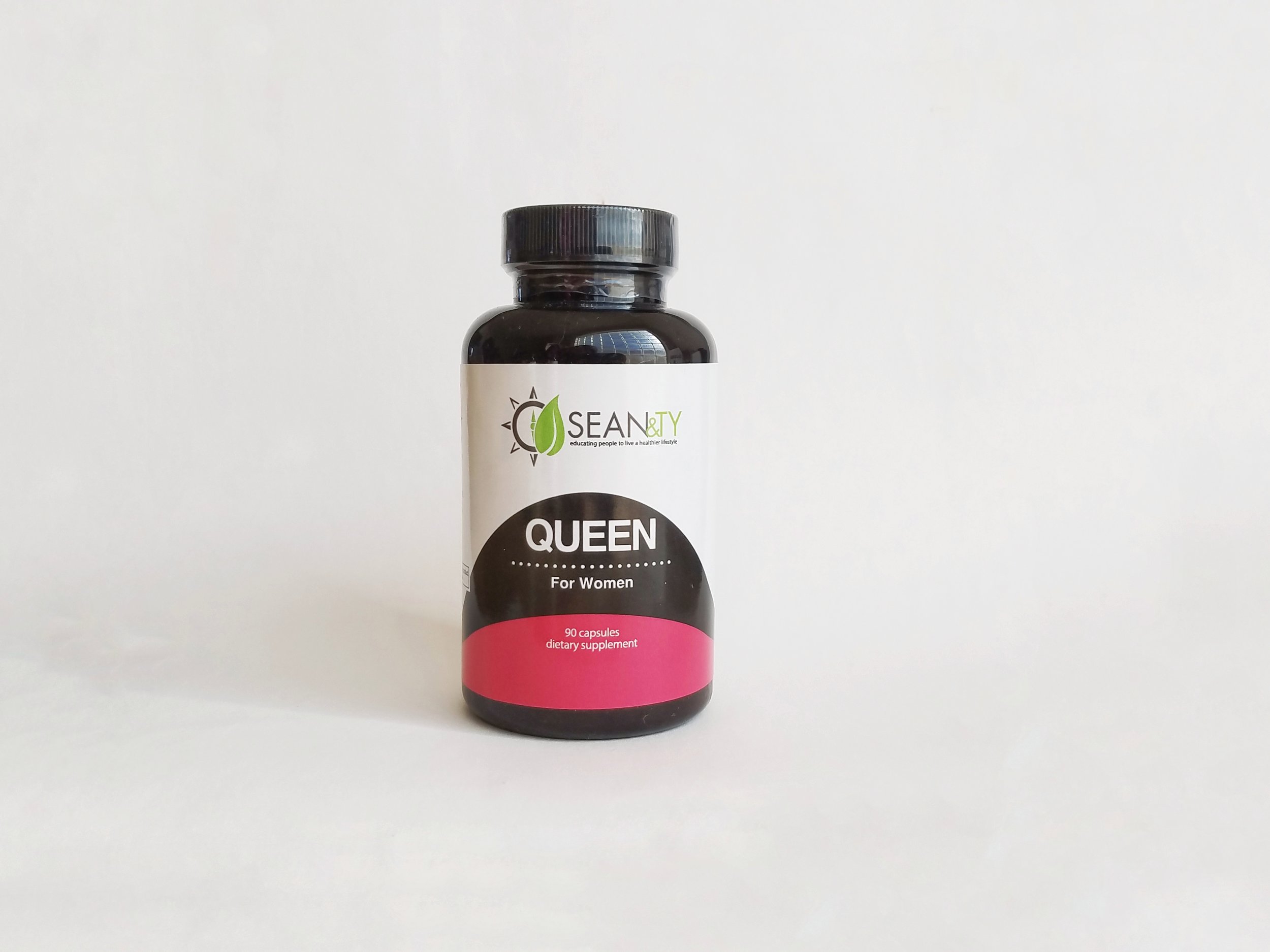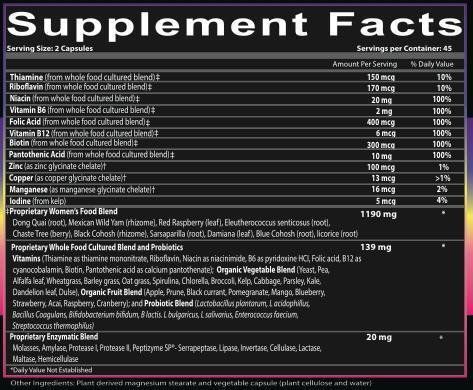 Queen - For women B vitamins & herbs
Queen for Women contains herbs and B vitamins in a blend of food for women throughout the phases of her adult life.

Servings size: 2 capsules
Servings per containter: 45

Queen For Women's key Ingredients Include:

Blend of B vitamins: B1 Thiamin, B2 Riboflavin, B3 Niacin, B5 Pantothenic acid, B6, Folic acid, B12 and Biotin

Blend of herbs: Dong Quai (root), Mexican Wild Yam (rhizome), Red Raspberry (leaf), Eleutherococcus senticosus (root), Chaste Tree (berry), Black Cohosh (rhizome), Sarsaparilla (root), Damiana (leaf), Blue Cohosh (root), Licorice (root)

Organic Vegetable Blend: Yeast, Pea, Alfalfa leaf, Wheatgrass, Barley grass, Oat grass, Spirulina, Chlorella, Broccoli, Kelp, Cabbage, Parsley, Kale, Dandelion leaf, Dulse

Organic Fruit Blend: Apple, Prune, Black currant, Pomegrante, Mango, Blueberry, Strawbetty, Acai, Raspberry, Cranberry

Probiotic Blend: Lactobacillus plantarum, DDS-1 Lactobacillus acidophillus, Bacillus coagulans, Bifidobacterium bifidum, Bifidobacterium lactis, Lactobacillus bulgaricus, Lactobacillus salivarius, Enterococcus faecium Streptococcus thermophilus

Queen for Women also includes a vegetarian enzyme blend that includes amylase, protease I, protease II, serrapeptidase (Peptizyme SP), lipase, invertase, cellulase, lactase, maltase and hemicellulase.

Direction of Use: As a dietary supplement, take 1 to 2 capsules morning and night or as directed by a healthcare professional.